Order Your Custom
Hang Tags
Quickly & Easily
"Frequently
Asked
Questions"
Do you have any ambiguity regarding our designing processes, printing services, or customization of Cosmetic Boxes? Find Answers below. If you still have any unanswered queries, feel free to call our experts at (484)-258-2355.
Hang Tags Packaging Boxes Wholesale USA
A hangtag (or swing tag, depending on who you ask!) is a tag that is fastened to the outside of a garment or other item of commerce. It's not part of the product, but it's typically eliminated before usage. A customized logo and easily accessible product information may be included on hangtags (such as size, care instructions, materials used, etc.). Hang tags are typically made of cardboard; however, different materials have been found. A string, thread, or plastic adjoined is commonly connected to the product.
Custom Hang Tags Packaging Supplier USA
Your item or present has been beautifully wrapped and is ready to be delivered. It just needs a label now. You don't want to merely slap on a drab label or affix a meaningless tag. Your product is deserving of a lovely hang tag! Avoid any weak hangtags that are likely to tear. Try using ultra-thick hang tags, which will feel remarkable in the hands and appear enticing when hung from your merchandise. The thickness of the hangtag is a vital consideration since the thicker the hangtag is, the greater the quality feel. The thickness of the hangtag also extends its life. Finally, ultra-thick hang tags provide a tactile sensation that is one-of-a-kind. Because of its thickness, your consumers will remember this tag. Don't give the impression that your hang tags are merely cardboard tags with thread; with the increased thickness, they become a charming extension of your attractive package. Any gift, box, or anything they are coupled may benefit from the addition of luxury hang tags. Choose from the choices below to create thick hangtags that meet your requirements.
Custom Hang Tags Packaging Boxes USA
When put on clothes, jewelry, or a range of things, a one-of-a-kind hang tag design stands out. The options are unlimited, from bespoke garment hang tags to custom jewelry tags to product tags. That's why custom printed hang tags from Insta Custom Boxes are so important. No more bland, uninteresting printed items! It's time to improve your brand and promotional materials to attract consumers with one that contains product information, pricing, instructions, or conveys your brand narrative.
Custom Hang Tags Boxes Wholesale USA
We're delighted to provide a wide range of printing choices to help your tags stand out to prospective buyers. Custom jewelry tags, garment tags, bottles, party favors, gift bags, specialized jars, bottled foods, product tags, toys, and other items may all benefit from them.
Custom Printed Hang Tags Boxes USA
Matte, Full UV, Spot UV, Silk, and Inline Foil are all available in several sizes and printing choices, all of which are printed on your choice of 16PT or 18PT quality card paper. You may choose to print on one or both sides.
Custom Hang Tags Display Boxes USA
Get professionally printed hang tags for clothes, items, price tags, gifts, and special occasions. Our retail pricing tags, sales tags, product tags, apparel tags, inventory tags, warning tags, and garment tags are ideal for small enterprises. Choose a matte white paper tag if you want to write on it or a glossy paper tag for a more premium appearance. With our gorgeous pearlized material, you can add a touch of luxury to presents or party favors. Choose double-sided printing so that your logo, message, price, barcode, and other information may be shown on both sides of the tags.
Printed Hang Tags Packaging USA
Use these colorful scallop tags with strings as customized gift tags, holiday gift tags, thank-you tags, baby shower tags, wedding shower favor tags, party favor tags, and Christmas present tags for parties and gatherings. Alternatively, use a tall banner tag or our square tags for a tiny, distinctive call-out for more significant objects. Whether you're searching for custom printed labels for your small company or personal use, we've got you covered.
Custom Hang Tags Packaging USA
Custom tags for Insta Custom Boxes are straightforward to customize. For quick modification, just utilize our free tag templates. You may personalize one of our free designs or add your images and artwork. Then make your purchase, and your unique tags will arrive in as little as three business days. Plus, purchases of $50 or more qualify for free delivery.
Hang Tags Boxes Wholesale USA
Hang Tags Packaging Boxes Wholesale USA,Custom Hang Tags Packaging Supplier USA,Custom Hang Tags Packaging Boxes USA,Custom Hang Tags Boxes Wholesale USA,Custom Printed Hang Tags Boxes USA,Custom Hang Tags Display Boxes USA,Hang Tags Gift Boxes Wholesale USA,Hang Tags Gift Box Packaging USA,Printed Hang Tags Packaging USA,Custom Hang Tags Packaging USA,Hang Tags Boxes Wholesale USA,Hang Tags Box Packaging USA,Hang Tags Display Boxes USA,Printed Hang Tags Boxes USA,Custom Hang Tags Boxes USA,Hang Tags Box Printing USA
What You
Always
Get
We guarantee to assist you in every step to create and personalize your Cosmetic Boxes that perfectly fit your product and meet your expectation. We give you the freedom and ease to express your requirements. After understanding your needs, our knowledgeable experts formulate the optimum packaging solution for you. You get:
Free Design Assistance
Customizing Cosmetic Boxes to your exact specifications is no-brainer with our expert's help. From assistance in technical aspects like size determination, material thickness selection to artwork consultation, we entitle you to put forth your requirements in designing a custom box that best fits your needs.
Either you provide us with a rough sketch, existing graphic or merely a design idea, we will do all the artwork necessary to create a box design that complies with your provided inspirations.
Order Required Quantity
With our minimum order quantity starting as low as 25 and producing many orders upwards of 50,000+ quantities and well over 5 million custom printed boxes produced a month, we can fulfil all your box quantity needs with confidence.
Be confident that no matter how small the size of your order, the quality of each box is top-notch along with all the benevolences like free shipping, free design assistance, free 3D prototypes, no die plate charges, and fastest turnaround is guaranteed.
Low Prices Guaranteed
Not only does Insta Custom Boxes make it easy and simple for you to get custom Cosmetic Boxes created according to your specifications but we also offer them at wholesale prices. How do we offer them at affordable prices? We are not a broker or reseller; our in-house printing facility helps to keep our prices always low. No extra charges for shipping and die-plates are incurred.
Moreover, we have been assisting thousands of businesses to get bulk quantity custom-orders on-time, and at most competitive prices along with special discount offers.
Insta Custom Boxes
Finishing
Assortment
Various finishing & coating options are available to make your custom Cosmetic Boxes noteworthy. Freely choose that best fits your desires.
GLOSS
Great for giving a rich, slick, shiny, & vibrant look to box ... Read more
MATTE
Perfect for giving boxes a textured surface & soft touch
FOIL STAMPING
Provides a ritzy touch and pop-up specific area on boxes.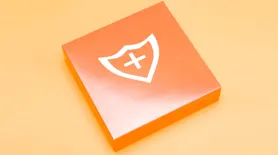 AQ COATING
Prevent boxes from smudges, dirt, fingerprints & give wet lo ... Read more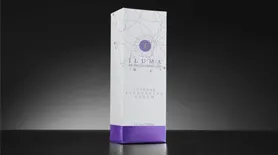 PEARLESCENT COATING
Gives smoothness and shimmer to boxes with a spectrum of rai ... Read more
SPOT UV
Express subtle contrast on specific area of boxes. Suitable ... Read more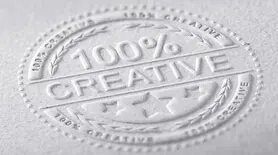 EMBOSSING & DEBOSSING
Give raised or pressed feel to particular design elements of ... Read more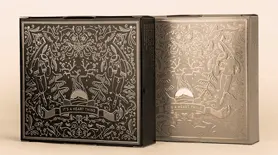 FOOD GRADE COATING
Prevent boxes from moisture, sogginess, & biological contami ... Read more
Select Stock
Type
& Thickness
Insta Custom Boxes knows material is an integral part to make your custom Cosmetic Boxes durable, premium, & recyclable and provides you various material options. Choose the one you require to create Cosmetic Boxes in the way you want.